5 Advantages of Regular Competitor Analysis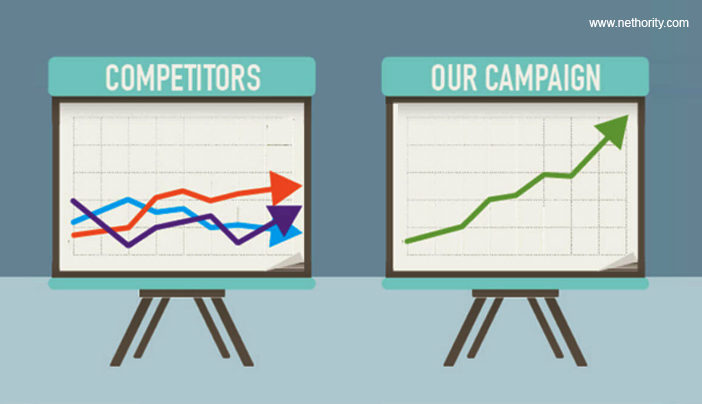 A competitive analysis is an important aspect of the research. Even the strongest giants are scared of competition. The regular competitor analysis helps you stay ahead of others. It involves the evaluation of strength and weaknesses of your competitors and your business. Your SEO management strategies are certainly worthless without a proper competitive analysis. Here we have included 5 advantages of performing regular competitor analysis.
Keyword building SEO strategy
By performing keyword research of your competitors using their content, website and social media, you can decide which keywords are helping them to gain ranking. You also use their keywords and create variations. For instance, you can use same keywords with other content.
Finding opportunities you missed
Competitor analysis will help you understand your competitors' marketing strategies which might be beneficial for your business. Different marketing strategies have its different extent of benefits. Getting insights of competitors' marketing strategy will allow you to prepare strategies to counter them. However, use legally allowed methods and avoid getting in unethical practices.
Understanding opening for acquisition/merger
Competitive analysis will let you find more opportunities for products or services which you can offer to your clients. If you are unable to offer such products or services, you might not have the proper resources. You can either get these resources or merge with competitors to provide those products and services.
Spotting Market gap
Competitor analysis can allow you to identify a gap in the market. It can let you recognize the products or services which are presently not offered by your business and your competitor is already offering it. With periodic competitor analysis, you will be able to handle the present stiff competition.
Learning from competitors' mistakes
The periodic competitive analysis lets you find the errors, mistakes and the negative consumer feedback of your competitor.  Using this, you can optimise your marketing strategies and do necessary changes and improvements in your strategies.
These were the top five benefits you can get while performing a regular competitive analysis. Apart from these benefits, there are tremendous opportunities which you can discover when you perform the competitive analysis perfectly.
You can also hire a professional SEO management service provider to get detailed and proper analysis and get proper guidance in all phases. You can also ask for free SEO audits of your website.