Why Choose Us?
We have been in this business for a decade now. Having spent so much time in an industry like this we are well versed and understand how the world wide web has evolved from its inception and how quickly it can change. We have witnessed the evolution of this industry and have seen the arrival of WordPress to the migration of websites from desktops to mobile phones and tablet. Thus, with such deep understanding, we promise a unique take on every case in this fast paced world.
At Nethority, every case is treated like a personal challenge and we make sure that success is delivered. We have a team that works zestfully to complete a project. We believe in projecting the goals of your brand on your online entity. This ensures a personalised touch and a degree of authenticity to your brand.
Over the years, We have become a one stop destination for all web services. We are a CRISIL Certified (SE 3B) Company as we have adhered to quality practices. We cater to clients from various backgrounds and have thus mastered the services. We understand that time is the essence and always deliver the project before its stipulated deadline. We plan long term success strategies for your business which translate to long term success.
Our core values govern our work process. Our work philosophy is the one of the main reasons for our success. Here are a few reasons why you should choose Nethority.
A dedicated team to complete your project
One stop destination for all web related needs
10 years of experience make us champions in the business
Communication induced and Collaborated team work
Strong work ethics with complete transparency in work policy
Why Outsource To India?
India has a rich pool of educated professionals. There has been a boom in the IT and web sector in India, however, there are fewer projects and more resources. These additional resources can be employed and given the necessary projects at a surprisingly affordable cost. The team here believes in hard work and commitment and strives to keep up the excellent work.
Besides, outsourcing to India can also help you to even out the unpredictable business trends. You can finally concentrate on the business competencies once the technical work is taken care of. There is no question of a language barrier as the Indian professionals are grammatically sound in English. The support from Indian team is complete and daily meetings can be held over video conference without any problem.
Directors & Team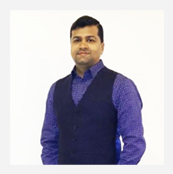 Ruturaj Pradeep Kohok
CEO & Founder

(M.S Software Technology, Bachelor in Computer Science)
Skills: Online Marketing and Web Strategy Consultant, Business Development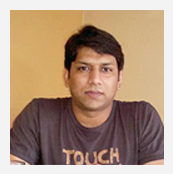 Nitin Rakesh Nagar
CTO & Co-Founder

(M.S Software Technology, B.E Computers)
Skills: Technical Architect, Coder, Team Management